Most shark and ray bycatch is due to hooking on longlines, but significant bycatch is attributed to capture in purse seine nets (mostly when fishing on FADs) and also to entanglement in netting on FADs. Research into mitigation of shark bycatch is looking at a range of options (for longlines, read Clarke et al 2017). Among these are: the effect of circle hooks on shark catch rates; 'Eco' or 'Bio' FADs to reduce entanglement and marine debris; electrical and magnetic hook deterrents; selectivity of artificial bait; and ways to lure or release sharks from seine nets. Safe handling and release procedures have been developed which significantly reduce post-release mortality of sharks.
Recent studies have looked at the factors affecting post-release mortality of sharks, e.g., stationary-respiring shark species have been shown to experience lower post-release mortality rates than obligate ram-ventilators on longlines [1]. Such information helps to understand the vulnerability of different shark species and thus feeds into improved management strategies for shark bycatch.
For detailed biological and distributional data about shark species, refer to FishBase or Shark-References. FAO has published a series of regional catalogues describing shark/ batoid/chimeras, such as this one for the North Atlantic. Look for others in the series here. NOAA's 'Find a Species - Highly Migratory Species' has information on protection status, biology and population status, distribution, threats, conservation measures and research. Handy species ID guides can be found here.
STAGIS, a database of shark tagging FIELD STUDIES conducted in the Pacific Ocean, can be accessed here.
References
Dapp DR, Huveneers C, Walker TI, et al (2016) Moving from Measuring to Predicting Bycatch Mortality: Predicting the Capture Condition of a Longline-Caught Pelagic Shark. Front Mar Sci 2:126. doi: 10.3389/fmars.2015.00126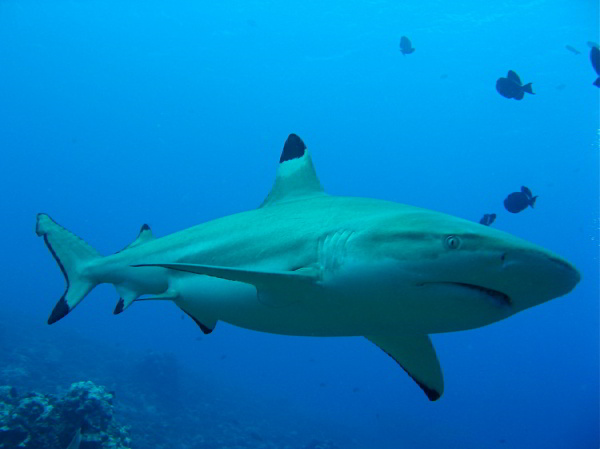 Species