In this section you will find links to the tuna Regional Fisheries Management Organisations (RFMOs) responsible for the sustainable management of target and non-target species in global tuna and billfish fisheries.
The International Sustainable Seafood Foundation (ISSF) presents a useful overview of each tuna RFMO on their website, accessed here. ISSF "snapshots", which identify best practices for sustainable tuna fishing and which also compare tuna RFMO progress in implementing them, are accessible here.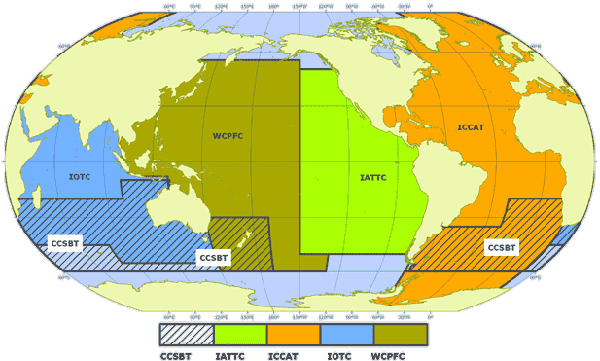 FAO. 2010. Competence areas of Tuna Regional Fisheries Management Organizations.